Faculty Details
Honors Faculty/Staff Details
Adam Warren (History)
---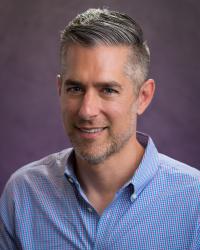 Website:
https://history.washington.edu/people/adam-warren
I am an associate professor of Latin American history in the Department of History. As a specialist in colonial and republican Peru and the history of medicine, I am interested in how medical and scientific research have been used to explain social inequalities and frame projects of population reform and control in the Andes. I am the author of Medicine and Politics in Colonial Peru: Population Growth and the Bourbon Reforms, published by University of Pittsburgh Press in 2010. I have also published numerous articles in history of medicine and Latin American history journals that examine the intersection of Spanish, Indigenous, and African healing practices in Peru and Bolivia, as well as the treatment of Indigenous patients by Spanish practitioners. My new research focuses on epidemics, the history of medicine, eugenics, and racial science in Peru during the late nineteenth century and the first half of the twentieth century. I am particularly interested in the ways scientists grappled with claims of the indigenista movement in their research on Peru's Indigenous populations and debates about modernization. I also recently received a collaborative research fellowship from the American Council of Learned Societies to co-author with Martha Few (Penn State) and Zeb Tortorici (NYU) a monograph on the history of the postmortem cesarean operation's use for the purposes of fetal baptism in the Spanish and Portuguese empires. We recently completed a separate volume of translated eighteenth and nineteenth-century texts on this subject with a critical introduction, which will be available from Penn State University Press in 2020.
Although my research is primarily focused on Peru, my teaching and training extends to include Mexico, the Caribbean, all of Central and South America, and other parts of the world. I regularly teach courses at the University of Washington on the history of the Aztecs (Mexica), the history of Mexico, the history of colonial Latin America, the history of Peru and the Andes, and the history of global health.
Instructor's Honors Course History
| Listing | Course Title | Yr | Qtr | SLN | Details |
| --- | --- | --- | --- | --- | --- |
| HONORS 230 C | How to Write the History of the Aztecs | 2023 | 4 | | View » |
| HONORS 230 C | How to Write the History of the Aztecs | 2022 | 4 | 16382 | View » |
| HONORS 231 B | How to Write the History of the Aztecs | 2022 | 1 | 15483 | View » |
| HONORS 230 C | How to Write the History of the Aztecs | 2019 | 4 | 15998 | View » |